The team at TicketSwap is busier than ever. Yes, the Dutch lock down has been extended and we might not be able to to stomp our feet on festival grounds until we reach the summer, if at all but that doesn't mean we aren't planning, writing, creating, building new relationships and as always, pushing our innovations further - I mean, heaven knows we've got the time! We also want to keep our fans occupied so here's a list of our recommended Music Documentaries you'll find on Netflix. These films mostly cover controversial characters and events, but would it really be that interesting if they were clean and perfect? Nah. If you are a music fan but you're missing all the cancelled and postponed concerts, watch these pieces to get some deeper insight into some of the world's biggest stars, learn some contemporary music history, and kill a few hours!
Homecoming - Beyonce
I'll admit it. I was a Destiny's Child fan all the way back in the days of LeToya and LaTavia. Beyonce is everywhere, so through the years I've certainly suffered from Beyonce-overdose - there was a 10 year period when she was earshot on radio or tv on a daily basis to most of the world, and that's a LOT of Bey! When Beyonce dropped her concert/documentary film in early 2019 out of nowhere on Netflix, much the way she dropped her last two albums, her fans went into a frenzy. Even if you aren't part of the Beyhive, this film gives a very intimate look at how the superstar rocked her Coachella performance...from every camera angle imaginable. Bey speaks throughout the film about her family, controversy, inspirations and tries to give the viewer a glimpse into where she gets her drive from - the lady is driven and no one argues with that! Homecoming is very energetic from start to finish. Now I want to watch the LeToya and LaTavia (the two ladies who were unceremoniously kicked out of Destiny's Child right when the group hit it big) documentary and hear the dish from their sides!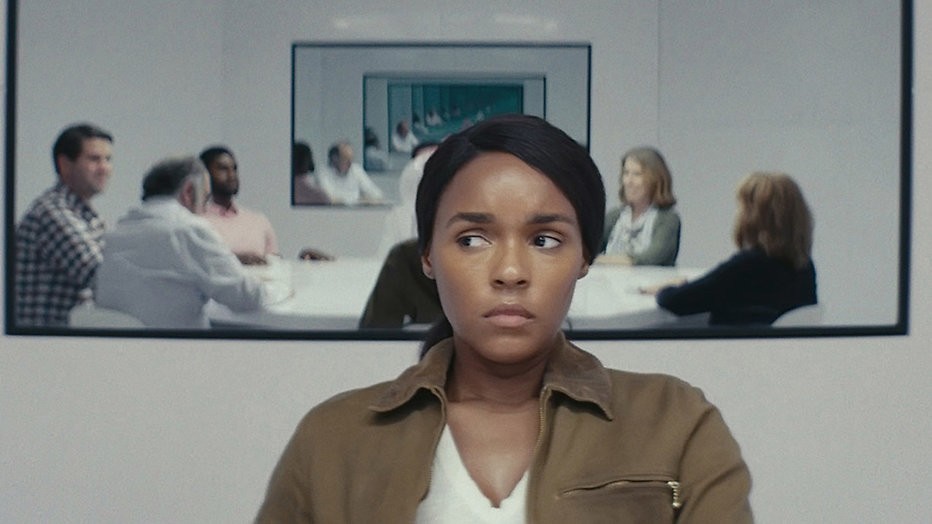 Michael Jackson's This Is It
I watched this film when it came out on Netflix, probably more out of boredom, but when it's Michael Jackson, it will never be boring. Whether you buy into the Michael Jackson controversy or not, he was easily one of the most significant artists of the 20th century, embodying half of the 1970s, owning all of the 1980s, and taking his career to the stratosphere in the 90s and 2000s. However you might look at him, the impact Jackson's music had over the entire globe cannot be denied. This Is It was meant to be a deep dive into his preparation of 50 concerts on the Unbreakable tour and ends with his untimely death at age 51. The oddest, most creative, unstoppable, controversial superstar for generations, Jackson's This Is It is shrouded in darkness implying that he might have very well worked himself to death.
Whitney "Can I Be Me"
I actually saw this film in the cinema when it came out - which was surprisingly close after her death. Can I Be Me goes well beyond the tabloids and rumors and sets the tone at the start - Whitney Houston had a life-long drug addiction and before this film no one was completely sure how deep this problem ran in her life. A musical superstar and movie star who left the world at only age 49, Whitney fell victim to her own addiction and died of an apparent drowning under the influence. She was one of the most awarded and best-selling artists in history and had a tumultuous life mostly in the spotlight, however, this film spends most of its time on interviews with all those in her life who were very much behind the scenes. Whether you will always love Whitney, or your name is not Susan, Can I Be Me is a fascinating, dark and surprising life story of one of the greatest female voices of all time. This is a bit of a tear-jerker, so be prepared.
Gaga: Five Foot Two
Don't write Lady Gaga off as just a popstar. Five Foot Two will give you the background of this petit Italian-American woman who was driven from the get go, and shot to global stardom by not doing anything like the rest.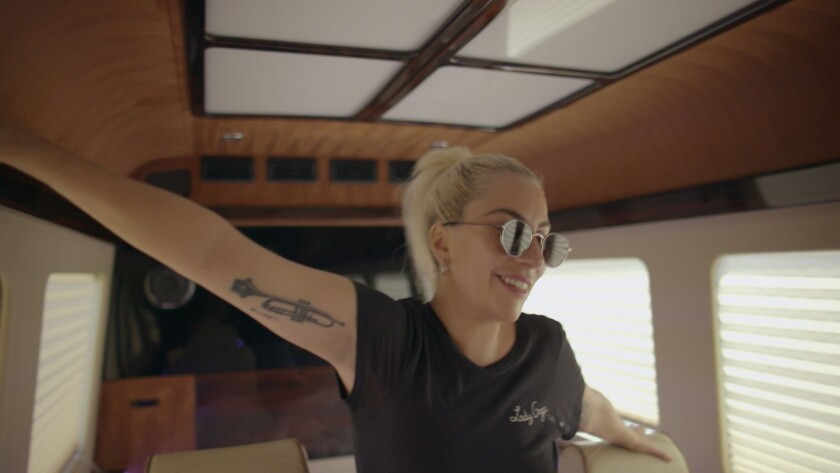 Fyre: The Greatest Party That Never Happened
The documentary that launched a million memes, anyone who hasn't seen Fyre yet has got to watch this, especially during these crazy days, why not watch a bit more crazy. For anyone who hasn't seen it, Fyre Festival was billed to be THE most lavish experience of all times, and (spoiler alert) it wasn't. The flim dives into the bad decisions by the festival organizers, the fraud, the drama and it's freaking funny. The people who experienced it first hand probably will never find it funny, however, this landmark undertaking changed the way the world looks at festivals. Definitely worth your time to watch.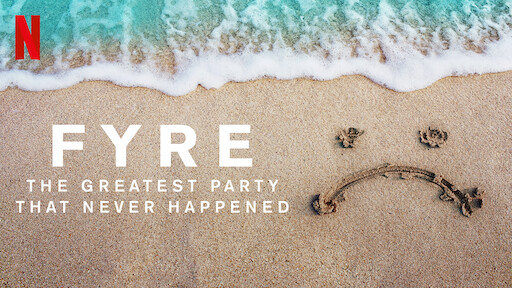 Miss Americana - Taylor Swift
It looks like Netflix might have been paid to create this movie to paint Taylor Swift in a new light and boost her reputation. If that hadn't been so obvious it would have been a great story. In any case, Miss Americana takes the viewer through the journey of Taylor creating her latest album and gives insight to the way her mind and songwriting work. If nothing else, this is quite interesting. One of the biggest pop stars of the 2010s and now 20s tells some intimate stories and shows her life in small doses. A little bit about love. A little bit about her fans. A little bit about songwriting. A little bit about eating disorders and music video making. There's even a political moment that is probably the most poignant in the film where Taylor stands up to her manager and father to take a position on an incredibly sensitive topic. You can put this on and do some ironing.
20 Feet From Stardom
20 Feet From Stardom is an incredible film about the backup singers to some of the biggest musicians and bands of our time. It's an emotional perspective about those who backed stars, sometimes hoping to become the center of the spotlight themselves, sometimes never getting the recognition they deserve. This film will make you think about backup singers in a completely different way. The stories are quite melancholy so don't look for anything too uplifting, but it's certainly educational.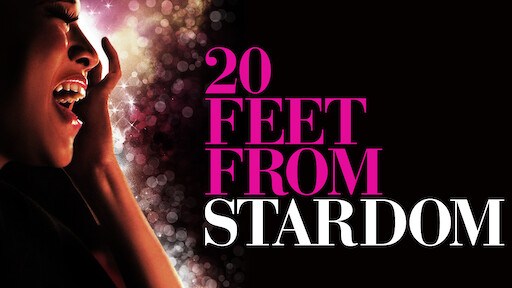 Quincy
Quincy Jones could easily be crowned one of the most prolific producers of our time, but perhaps not everyone knows what level of musicianship he possesses. Quincy the film journals his career and follows him in present day. Into his 80s, he's a stern father, businessman, take-no-bullshit kind of guy and he apparently really likes his wine. This is a history lesson that any younger person who didn't grow up with his productions in stereo should watch to know what greatness looks like and see a man who appears to never slow down.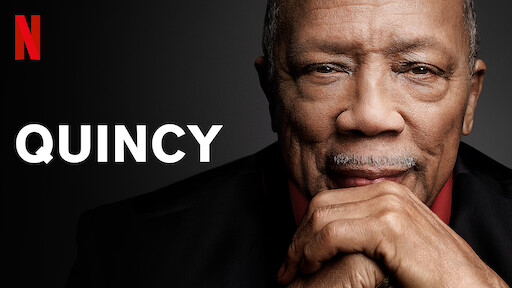 Chris Brown: Welcome to My Life
The badboy of music, Chris Brown's documentary tries to paint him as a damaged but recovering music lover who just wants to be forgiven. While I didn't quite get that far, I did find it interesting to see what he has gone through from his perspective. His sometimes amazing tracks and undeniable dance ability will probably always be overshadowed by what happened late one night in February of 2009, but this movie doesn't reach a reputation overhaul. If you are into his songs check out this film, but his own monologues get a bit arrogant, so just watch it for the footage and the music.